Auckland, New Zealand, December 16, 2022 – Portainer.io announced today that Softing Industrial Automation is now a value-added reseller of Portainer.
The combination of the Softing connectivity products with the Portainer.io offering makes it easier for users to operate and manage their IIoT solution.
The Softing Industrial Automation connectivity offering includes software products that collect data from machines and devices in automation networks and make it available for IIoT applications. These include the products of the "edgeConnector family", "edgeAggregator" and "smartLink SW-HT". The products enable connectivity for control and CNC machines, for sensors and actuators, as well as data pre-processing, data normalization and data aggregation with advanced IT security.

Portainer is a platform for the efficient management of containerized software applications. Portainer simplifies usability, even for non-IT experts, to efficiently manage Docker and Kubernetes environments, for example.
The combination of the containerized connectivity products with the Portainer platform allows users to efficiently deploy machine connectivity at the interface of OT and IT as part of an "Industrial Edge" without requiring deep IT expertise. Applications that use machine data can be operated on-prem, cloud-based, or in hybrid scenarios. Customers benefit from the openness and modularity of a solution architecture that leverages IT standards, and from the ease of scaling their IIoT solution across multiple sites.

"IIoT projects often require access to process and machine data, which is the basis for many project goals, such as OEE optimization," says Tobias Muehlnikel, CPO & CTO of Portainer's Edge Business Unit. "With Portainer, Softing's reliable and containerized connectors can be easily and securely managed and rolled out. This is an essential prerequisite for implementing IIoT projects quickly and successfully."
"IT is the driver of innovation in industrial production," adds Thomas Hilz, Managing Director of Softing Industrial Automation GmbH. "The cooperation with Portainer supports our claim to act as a bridge builder between IT and OT and to simplify the development of innovative IIoT solutions for our customers."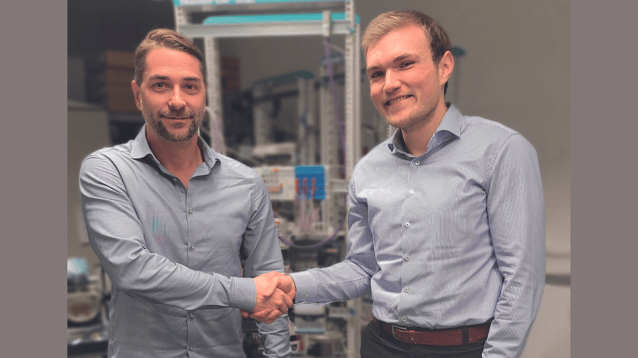 Thomas Hilz (left), Managing Director, Softing Industrial Automation GmbH, Tobias Muehlnikel (right), CTO and CPO Edge Business Unit at Portainer.io
Source: Softing Industrial Automation
About Portainer.io
Portainer.io is the independent software provider behind Portainer, the most widely used container management platform with over 3.4 billion downloads and over 600,000 active users.
Portainer enables containerized applications to be easily and securely managed on industrial controllers and PCs. In addition, specific functionalities are provided to enable efficient device management for IIoT projects.
For more information, visit https://www.portainer.io/edge-iiot-iot-device-management
About Softing Industrial Automation

Softing Industrial Automation connects disparate automation components to feed data from the shop floor to the cloud for control and analytics. The company's products enable communications networks to be monitored and diagnosed to ensure a reliable flow of data, thereby creating the basis for optimizing production processes. For more information, please visit https://industrial.softing.com
For Press Inquiries Please Contact:
Diane Hannay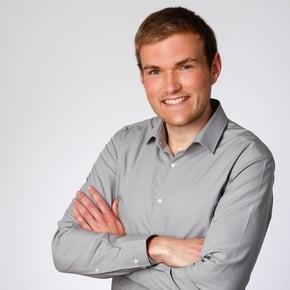 Tobias Mühlnikel
Tobias is an advocate of digital transformation and currently leading Portainer.io's Edge Business Unit that covers the Industrial IoT (IIoT) and IoT business. Having a strong background in the automotive industry with its future-oriented industrial digitization projects, he has managed, among others, projects on AI-based predictive maintenance processes, shopfloor connectivity & data asset management since 2014. Now, as a CPO & CTO of Portainer.io's Edge Business Unit, he is positioning the software product Portainer as an essential infrastructural part of IIoT projects.