October 12, Los Angeles, CA — Portainer.io today announced the release of the latest version of its Portainer Community Edition (CE) open-source container management tool, making Kubernetes accessible to everyone for the first time. Version 2.9 includes a much-requested DarkMode, support for HTTPS mode, and lightweight Gitops with webhooks support, as well as Kubernetes-specific enhancements, including custom templates, support for HELM, and better support for registries.
Portainer.io CEO Neil Cresswell said, "Kubernetes is so rich in functionality that it overwhelms most users. It can do so many things, many of which simply aren't necessary for everyday usage. This new version of Portainer makes it easy for users to see what's important and get apps up and running in production without getting caught in an endless trial and error loop."
He continues, "Four years ago we did exactly this for Docker. Kubernetes has won out as the orchestrator of choice, so it's natural for us to do what we did for Docker, for Kube. I'm incredibly proud of what the team has achieved. We really have succeeded in making Kubernetes accessible to anyone with a basic understanding of containers."
The new release allows Kubernetes Platform Managers, as well as end users (typically developers), to accomplish a huge range of tasks without having to know how to use the CLI or write YAML. The Portainer GUI has been redesigned to align with Kubernetes workflows and logic and is now smoother and more elegant. The in-built logic (expert defaults) which made Portainer so popular in the Docker world have been updated to make Kubernetes sing.
With Portainer, Kubernetes can now be configured and used by anyone, for free. The new release is available to download today and is being showcased at KubeCon North America (Booth S90).
Portainer CE version 2.9 brings with it four significant enhancements:
Enables users with a rudimentary understanding of Kube to be able to pick up and deploy complex applications quickly and easily using HELM or community created manifest files.
Enables cluster administrators to configure the Kube cluster with mandatory quotas, applying sane secure defaults (such as disabling access to default namespace, disabling resource over-commit), and enabling disabling the use of external load balancers and storage classes.
Enables platform managers to set up centralized Identity and Access management, including external authentication and RBAC for multi-cluster environments.
Incorporates a Kubernetes compatible API which allows organizations to connect third-party deployment tools and dashboards, such as Jenkins, Headlamp and Lens, to their clusters via the Portainer platform, giving them full RBAC/policy control over their environments, and removing the need to expose their cluster APIs externally.
Portainer CE 2.9 is available for free immediately. Visit www.portainer.io to learn more.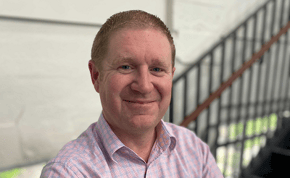 Neil Cresswell, CEO
Neil brings more than twenty years' experience in advanced technology including virtualization, storage and containerization.