In Portainer Business Edition 2.13 we introduced the notion of users being able to dynamically create clusters for a small number of cloud providers (Linode, Civo and Digital Ocean). As we expected, this functionality has been welcomed with open arms by the Community, which has led us to expand it in today's 2.14 BE release.
From today, organizations can create clusters in the 3 largest managed Kubernetes environments: Amazon's EKS, Microsoft's AKS and Google's GKE. This is a significant step forward for the cloud as it means organizations can get apps up and running on mainstream managed Kubernetes services with very little in-house technical expertise.
If you're new to Kubernetes and you need to get an application up and running fast, then Portainer Business Edition running in any of the main cloud providers is now your best option. If you want to know more then get in touch and we'll show you how.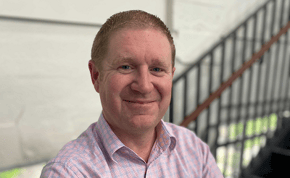 Neil Cresswell, CEO
Neil brings more than twenty years' experience in advanced technology including virtualization, storage and containerization.