Auckland, New Zealand, August 31, 2020 – Open source software company, Portainer.io, has launched version 2.0 of its platform which includes support for the Kubernetes container orchestrator, for the first time.
In three years, Portainer.io has over half a million regular Docker Swarm users with its 1.X version. It is anticipated the addition of support for Kubernetes will further accelerate growth for the start up.
Portainer makes operating container platforms easy. It provides a simple, click-to-configure interface which removes all of the unnecessary complexity and negates the need for users to learn complex syntax. Portainer users can now deploy and manage notoriously complicated applications on a Kubernetes platform, quickly and easily. Users no longer need to know how to write YAML or understand the Kubernetes CLI or API. In addition to Kube, Portainer continues to operate across all major orchestration systems including Docker Swarm and Azure ACI.
According to Portainer.io CEO and Co-Founder, Neil Cresswell, Portainer CE 2.0 is a hugely important release for Portainer; "It takes the company back to its true open source roots as Portainer CE 2.0 no longer includes 'Extensions', Portainer's previously paid-for features," he explains.
"While the addition of Kubernetes embraces our ability to support the full breadth of the container management community. Portainer CE 2.0 also lays the foundational platform for Portainer Business, Portainer's soon to be released premium service for business customers."
Last month Portainer attracted an initial seed funding round of US$1.2 million to fast-track its growth plans.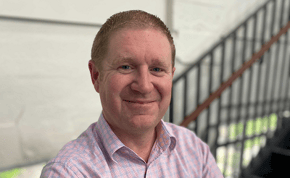 Neil Cresswell, CEO
Neil brings more than twenty years' experience in advanced technology including virtualization, storage and containerization.