We have limited resources at Portainer, and a list of feature requests and opportunities as long as Route 66. We must make priority decisions every day, and inevitably, someone somewhere gets upset because we haven't delivered to their expectations. We know this, and it's something that we don't like to see happening, but we must work within our means.

The way we make decisions on requested functionality additions / fixes to Portainer is as follows:
is this addressing a security vulnerability or potential exploit? if so, add it;
is this a feature that we feel would have wide appeal? if so, add it;
is this a feature that has at least 20 "thumbs up" or "hearts" inside Github? if so, add it;
is this a feature that would benefit professional users of Portainer? if so, add it.
When there are feature requests / issues that exist only with a specific use cases, judged either by us or through a lack of community "thumbs up" then these sit "pending" until enough demand is identified for them (so don't forget to thumbs up issues you care about). Also, it's important to note that we don't automatically maintain feature parity with Docker, so when they bring out new features in Docker CE, we evaluate each based on the 4 criteria above before deciding whether to add it to Portainer. With our current resources, we only add support for features we feel have real demand.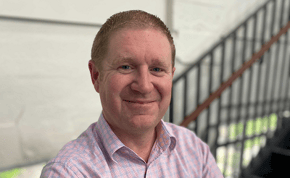 Neil Cresswell, CEO
Neil brings more than twenty years' experience in advanced technology including virtualization, storage and containerization.