Last week Portainer team members from around the world gathered in Los Angeles for KubeCon North America. Co-founders Neil and Anthony flew in from New Zealand, Dev Evangelist Adolfo came up from Costa Rica, our new Senior Community Manager Andrew popped over from New York City, and Ryan in Iowa was also able to join the crew alongside Savvy in California. It's the first time many in this group have met, and it was simply a blast to pair with the chance to meet our community face to face on the KubeCon show floor.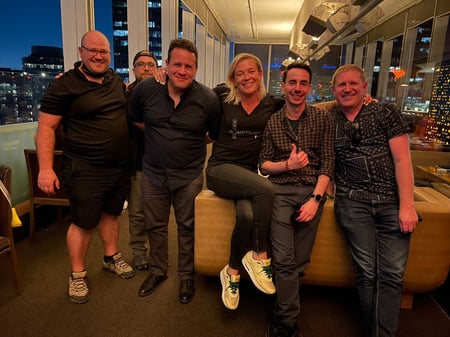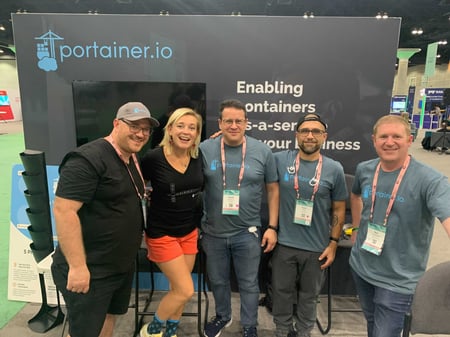 z
Attendees were able to get a VIP Portainer demo and further understand how we can help them solve their challenges and achieve their goals with Kubernetes. (You can schedule yours here.) They were also able to learn more about our future plans, say hello to our partners next door at the Canonical booth, and catch up on after 18 months working from home.
Bonus: Canonical was showing off how you can use Portainer with Ubuntu!