When we launched Portainer CE in 2017, our founders, Neil Cresswell and Anthony Lapenna, set out to create a simple tool to manage Docker - regardless of whether it was deployed standalone, in a cluster, on-premise, at the edge or in the cloud.
Fast forward five years and Portainer is now a comprehensive container management tool that's expanded to support Kubernetes, Azure ACI, Edge Compute, as well as retaining full support for Docker & Docker Swarm. However, it seems that with the pace of change at Portainer, this isn't well understood.
Poll Results
We ran a poll on social media last week that posed the question 'We're often asked, "where does Portainer fit in the mix of container management tools?" Here's a graphic that displays the landscape we exist within. What do you think?'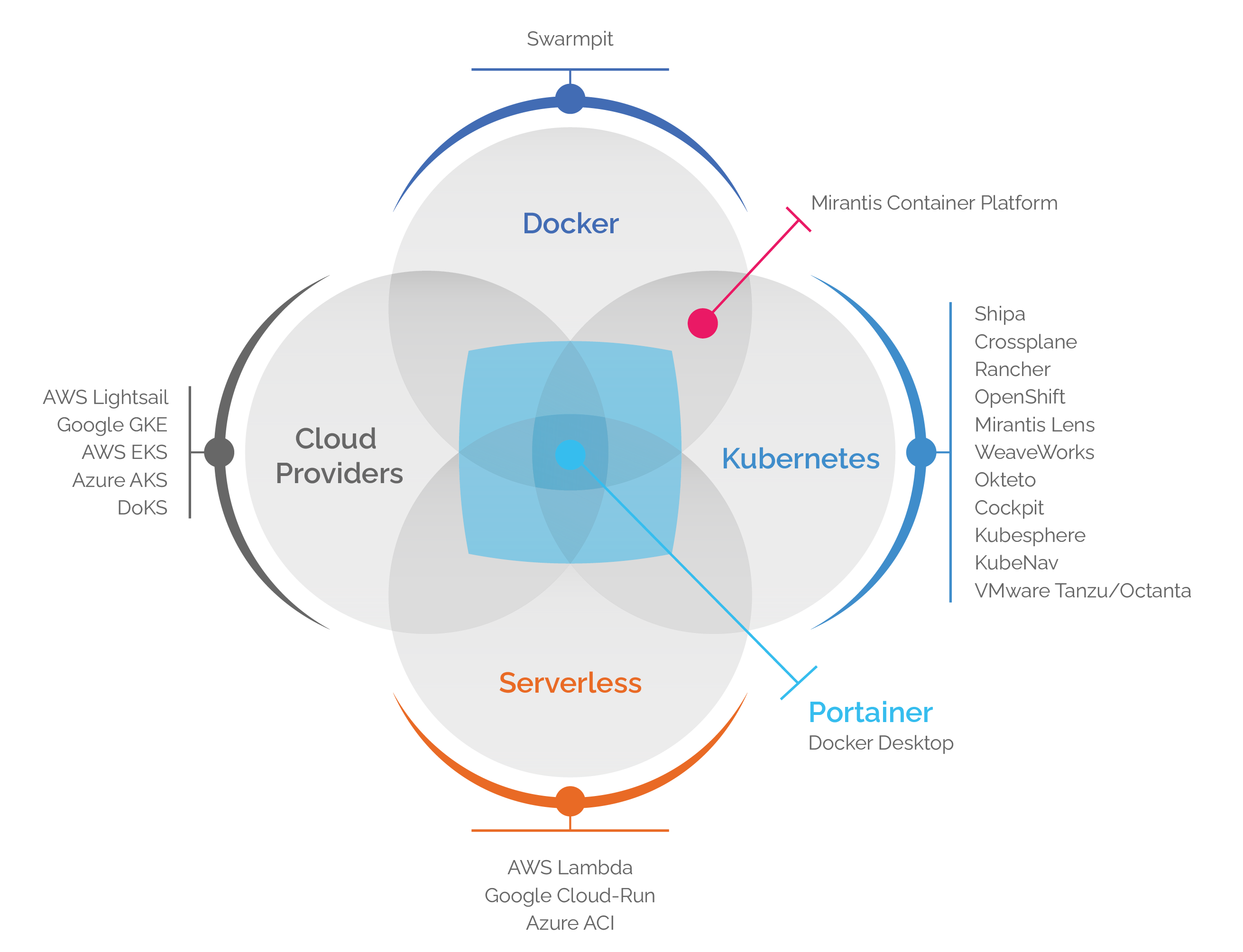 And the results surprised us! Over 30% of respondents thought Portainer only supported Docker, with another 29% saying they didn't realise Portainer did all that.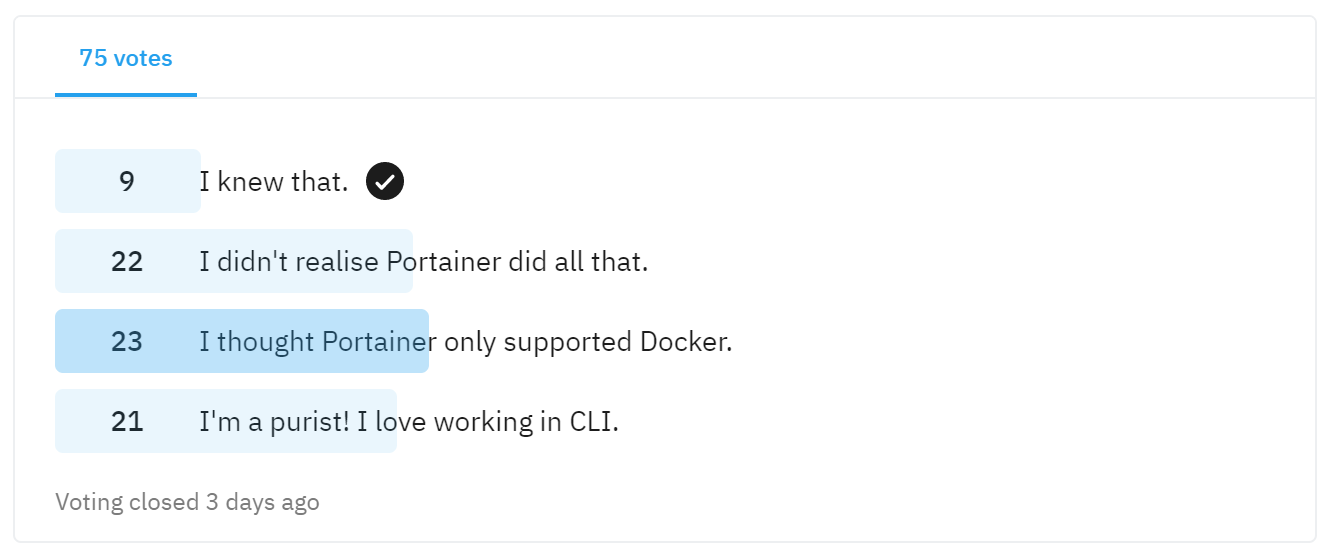 If you'd like to learn more, head on over to our solutions page to get the details on how Portainer is helping make container management fast and easy - across the landscape of containerization technologies. Expect to see a lot more rich content from us in the near future to help demonstrate the breadth of our capability.
Request a Demo
Let us introduce you to a world of fast and easy app deployment, governance, and management in Docker and Kubernetes. Request a 1:1 demo to see how Portainer helps to make teams more accurate and efficient.