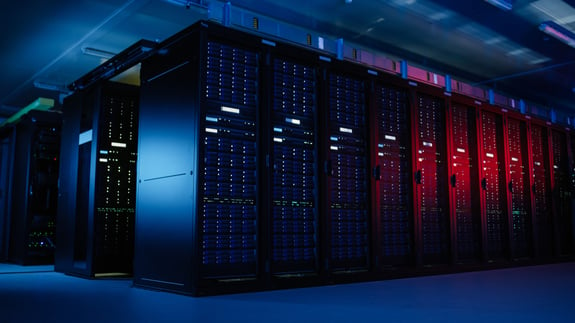 Unleash the power of containers
Portainer empowers you to securely manage containerized applications on Docker, Docker Swarm, and Kubernetes.
From the datacenter to the cloud
Deploy Containers
Reduce the operational overhead of deploying containerized applications
Platform Management
Unlock the skills necessary to realize the power of containerized apps on any platform at scale
Triage and Remediate
Accelerate container adoption with centralized troubleshooting and management capabilities
Security & Compliance
Securely deploy containers and applications through centralized policies with ease
Automation and GitOps
Enable self-service deployment of containers and applications with DevOps principles while leveraging existing CI tooling, image registries, and version control systems.
Bridge the Knowledge Gap
Empower your team and organization to effortlessly navigate container platforms, without the daunting learning curve.
Portainer is a universal container management platform that doesn't lock you into a single technology or vendor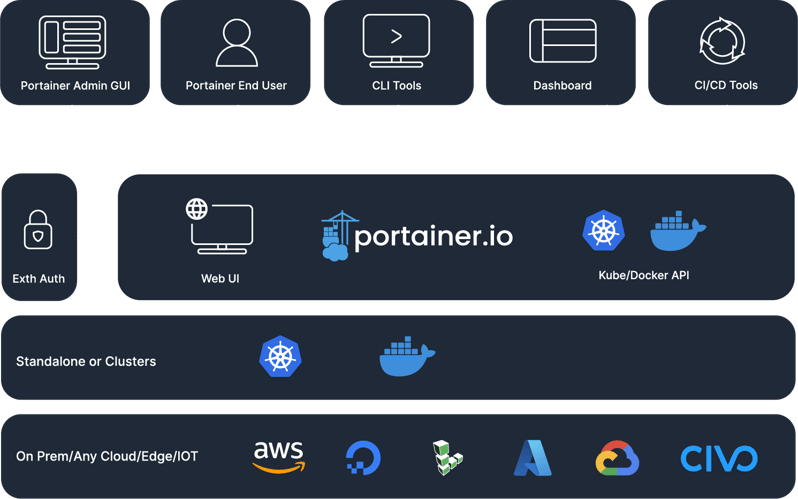 How does Portainer work? The architecture
Portainer consists of two parts: a Server and an Agent. Both run as lightweight containers. The Portainer Agent runs on the node in your cluster and communicates with the Portainer Server. The Portainer Server centrally manages the nodes it connects to a single Portainer server can manage up to 25,000 nodes.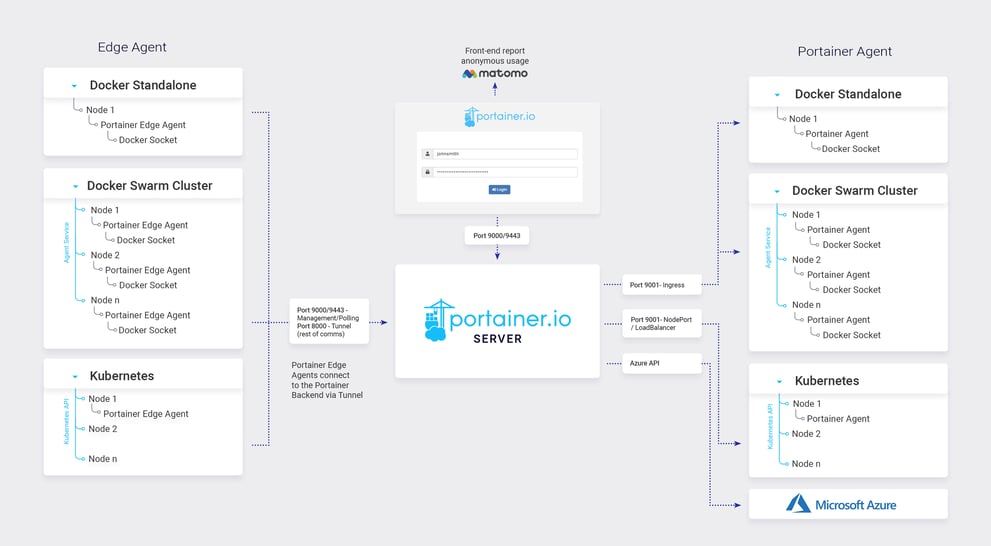 Read more from our Customers and Users
"
Portainer allows us to manage all our Docker containers and Swarm orchestration. It has proven to be a robust, light and easy to use product."
"Portainer has allowed us to get our apps up and running in our Kubernetes environment quickly and easily. Our deployment times have dropped significantly and we're seeing less production errors. It's a great product."
"We tried making Rancher work, but we found it was too complex. We needed to find something simpler that we could run with quickly without having to go up a steep learning curve."
"
Portainer has been far and away a better product (than Mirantis) in my opinion. Simply based off the deployment alone, it's far more straight forward, and there's nothing deployed that isn't needed."
"Portainer
is my go-to container manager for both standalone Docker instances as well as Docker Swarm. This web-based platform is, by far, the most powerful, flexible, and reliable GUI tool for managing your containerized deployments
."
"Easy to use. And I don't have to SSH my server anymore. I am able to manage multiple servers on a single web interface which is excellent. It saves a lot of time with these tedious tasks.
"
"A KISS approach to Docker Swarm cluster and container Management accross multiple server-farms. Simplified docker-compose library for apps/services/containers. One place to manage services and stack deployments, easy to CD/CI and production push. Modular components and service architecture."
Take containers to the next level with Portainer
Contact our Sales team and find out about our transparent license model. It's based on the number of nodes and there is no traffic-based billing.