Auckland, New Zealand, November 2, 2023 – Portainer.io announced today that Cedalo is now a Strategic Independent Software Vendor of Portainer.
By entrusting the application lifecycle of Pro Mosquitto and its related services and containers to Portainer, we forge a partnership that promises advantages for our esteemed customers and valued partners. Together, we are primed to elevate their experience and drive mutual growth.
Cedalo, the company behind Mosquitto and Streamsheets open-source projects, delivers their industrial-grade Pro editions to market. Throughout its extensive history as an open-source project and with millions of successful deployments, Mosquitto has undergone stringent testing, solidifying its position as one of the world's foremost and highly trusted MQTT brokers.
Pro Edition for Eclipse Mosquitto provides a professional MQTT broker and client administration through the user-friendly Mosquitto Management Center web interface. It offers MQTT High Availability, a robust set of MQTT and REST APIs, enterprise-level Kafka and MongoDB integrations, enhanced reliability, and heightened security. Whether IoT projects require a managed or self-hosted instance, Pro Mosquitto is the perfect solution to fulfill infrastructure and streaming data requirements. Thanks to its lightweight and efficient architecture, Pro Mosquitto operates using only 15-20% of the CPU and RAM resources needed by similar products. Easily deploy it on Docker and Kubernetes, empowering IoT Use Cases with precision and control.
Portainer.io, the independent software provider behind Portainer, offers a universal platform for container and device management. With Portainer, Operational Technology (OT) and IT teams can seamlessly adopt and deploy containerized IoT applications. Experience a guided, intuitive, and safe-by-default environment that can adapt and evolve based on the organization's specific needs and use cases.
Portainer empowers IoT teams and non-traditional technology organizations to effortlessly leverage solutions like Pro Mosquitto. With its intuitive user interface, extensive container management expertise is no longer a prerequisite for seamless delivery and lifecycle management.
This partnership enables deployment and management of Pro Mosquitto, ensuring seamless transmission of data between IoT devices. Portainer facilitates container adoption and empowers software solutions like Pro Mosquitto to thrive, without the hassle of managing the application lifecycle.
By harnessing the capabilities of Portainer and Cedalo products, organizations can unlock the potential of robust IoT solutions. These solutions adapt to various hardware devices and sensors, meeting the dynamic demands of modern industrial applications.
By embracing this approach, customers can experience the advantages of a robust and dependable MQTT infrastructure. This infrastructure is a vital component of digital solutions, offering management and monitoring capabilities.
"MQTT brokers form the communication backbone of the industrial internet of things and lie at the core of most architectural designs. They facilitate the connectivity and data transmission among things as well as applications on the edge, in the cloud, and in hybrid setups bridging the world of OT and IT," states Philipp Struss, Co-Founder & CEO of Cedalo. "However, managing a fleet of MQTT brokers through different versions and configurations requires diligence and knowledge, which is greatly simplified and supported using Portainer as the management platform."
"Data accessibility is a key requirement for IoT and Industrial IoT projects. Therefore, message brokers like from Cedalo are widely used, and there is great potential because a lot of companies are still struggling to find and distribute their OT data," says Tobias Mühlnikel, CPO & CTO of Portainer's Edge Business Unit. "With Portainer, Cedalo's MQTT broker can be easily and securely managed, and our customers can integrate it seamlessly in their IoT and Industrial IoT projects."
As this partnership progresses, both teams will gradually expand their collaboration with a technical writeup and blog coming soon.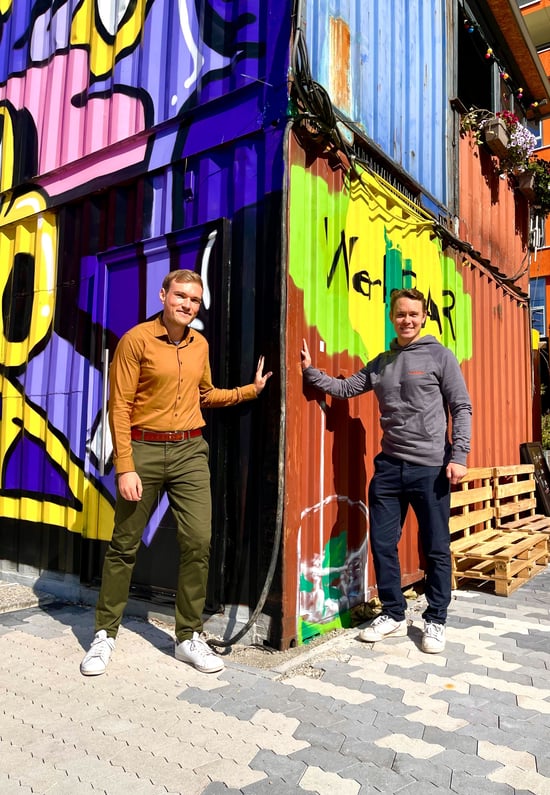 Tobias Muehlnikel (left), CTO and CPO Edge Business Unit at Portainer.io, and Philipp Struss (right), Co-Founder & CEO of Cedalo.
About Portainer.io
Portainer is a universal container and device management platform to deploy, configure, troubleshoot, and secure applications across Industrial IoT, Smart Manufacturing, Network Edge, and Internet of Things use cases. With over 3.4 billion downloads and over 650,000 active users, Portainer is trusted by customers across various industries, including manufacturing, food and beverage, energy, automotive, healthcare, medical technology, and information technology, to simplify the adoption of containers securely with exceptional speed.
For more information, visit https://www.portainer.io/edge-iiot-iot-device-management
About Cedalo
We are the creator of Eclipse Streamsheets and the sponsor of the MQTT Eclipse Mosquitto Broker. Cedalo was founded by a team of entrepreneurs and technologists in 2017 with its headquarters in Freiburg, Germany.
The team at Cedalo has successfully developed and delivered innovative products to the market. We know the business, the market trends, and the customers' pain points. We can develop the solution. We can also deliver the solution through the right channel to the customer. We are passionate about innovation and seek to create change in industries using Streamsheets and Mosquitto.
For more information, visit https://cedalo.com/
For Press Inquiries, Please Contact:
Diane Hannay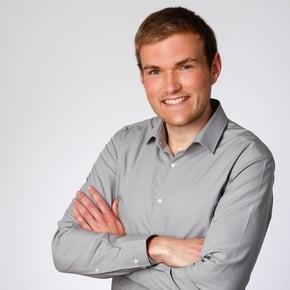 Tobias Mühlnikel
Tobias is an advocate of digital transformation and currently leading Portainer.io's Edge Business Unit that covers the Industrial IoT (IIoT) and IoT business. Having a strong background in the automotive industry with its future-oriented industrial digitization projects, he has managed, among others, projects on AI-based predictive maintenance processes, shopfloor connectivity & data asset management since 2014. Now, as a CPO & CTO of Portainer.io's Edge Business Unit, he is positioning the software product Portainer as an essential infrastructural part of IIoT projects.