Hi all, this is an overdue post, but we wanted to be 100% sure on our roadmap before talking about it... (well, as sure as any software company operating in a highly dynamic environment can be). This is where we've landed.

First up, it's important to restate the Portainer vision:
Portainer is a management toolset that allows organizations, of any maturity and any size, to deploy and manage container-native applications with a high degree of ease; with a lower cost of operations; and without needing to exclusively invest in any one orchestrator, Kubernetes distribution, container runtime, or cloud provider.
With this vision in mind, the roadmap is now public at https://github.com/portainer/roadmap
In this roadmap you'll see a few things:
The "big rocks" features, which we're focussing our development efforts on, and that generally come from the minds of the Portainer Product Management team (with inputs from users/customers).
That we are continuing to develop Portainer for both Docker and Kubernetes.
That we are planning to add support for additional container environments, through support for serverless container systems as endpoints.
The addition of a new feature 'Platform Independent App Management' which will make Portainer itself operate and present as if it is a "serverless container platform".
That we are developing features both for Portainer CE and Portainer Business, and that the Business features are heavily directed at commercial users of Portainer.
The addition of chargeback/cost management features; because Portainer should be able to tell your users what it will cost to deploy their apps.
What you won't see in the roadmap are the many hundreds of incremental functionality and stability improvements (bug fixes), that we include in each release. Nor will you see the community contributions to Portainer CE, which we generally merge as they are submitted and validated.
We're pretty happy with the future we have planned out for Portainer, but as always, we value your thoughts and opinions; if you think we have something wrong, please let us know.
Neil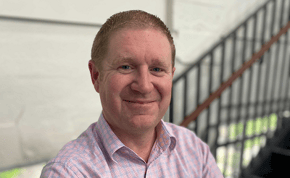 Neil Cresswell, CEO
Neil brings more than twenty years' experience in advanced technology including virtualization, storage and containerization.