We are often asked, what types of companies stand to gain the greatest benefit from using Portainer, and that's actually a really hard question to answer.
Why?
Because we help a massively diverse range of people do things with containers that they might not otherwise be able to do... which is a very universal thing.
But in a strictly company-wide context, where the adoption of Portainer would be multi-user / multi-team, then that gets a little easier.
You see, Portainer's main goal is to make the adoption of containerization easier, by reducing the mental and operational load that generally comes with new technology. By easing organizations into containers, through our intuitive UI, and "click to configure" advanced capabilities, we generally appeal to more of one type of organization than another.
Generally speaking, organizations that have a prior investment in a large Kubernetes experienced platform engineering team likely would not appreciate the simplification that Portainer brings. Equally, organizations that are "all in" on a single cloud provider managed Kubernetes service also might not appreciate the heterogeneous multi-cluster management that Portainer brings.
So, in the interest of being 100% transparent, who would benefit from Portainer? Well, if you are an organization that fits one or more of the criteria below, then it's very likely that you will see immense value from Portainer, and we should talk.
Limited in-house expertise: Does your company lack extensive expertise in container management or have team members who are new to Docker and Kubernetes? If so, you would benefit from Portainer's user-friendly interface and simplified management features.

Rapid deployment requirements: Have you been thrown a project to get a new container-based application live in your environment, quick fast? You would find Portainer's ready-to-use platform advantageous.

Resource constraints: Are you currently operating with a constrained IT budget that would hinder your ability to hire (or reassign and train) a dedicated platform engineering team? For sure you would benefit from Portainer's innate ability to enable your existing Ops teams with the skills they possess today.

Cross-functional teams: Does your IT team have members of varying skills, technical and non-technical? Do you need to enable a wide range of people, with a wide range of skills to be effective contributors to your containerization adoption? Your team members would appreciate Portainer's intuitive interface.

Vendor-agnostic approach: Do you want the ability to deploy your applications where it suits you, be that hybrid cloud, multi-cloud, edge, or anywhere? Don't fancy vendor lock-in? Then Portainer's vendor-neutral solution to manage containerized applications across different environments, such as Docker and Kubernetes, will be appealing.


Security and compliance focus: Do you prioritize security and compliance? Do you need to be sure that any access to the containerized platform is safe and secure? Do you need to be sure that your applications are deployed in a secure manner? Then you would benefit from Portainer's built-in security features, such as role-based access control, integration with LDAP/Active Directory with single-sign-on, and container security policy enforcement.

Scalability requirements: Does your containerization program need to start small and simple, but be able to scale as your adoption scales? Portainer's low resource overhead, and ability to manage large-scale deployments efficiently makes it perfect for "scale as you do".
Of course, there are always exceptions, and for sure we help even organizations that might not immediately think they need a tool like Portainer, but if you value simplicity and ease of use, we will bring you one step closer to a successful project.
Neil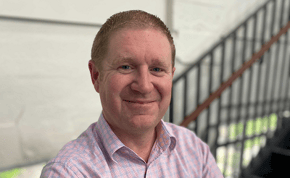 Neil Cresswell, CEO
Neil brings more than twenty years' experience in advanced technology including virtualization, storage and containerization.