Continuing the theme of big changes in the Portainer world, today we're announcing that we will be releasing a commercial version of Portainer in the next couple of months.
While our detailed thinking around the commercial versions of Portainer will be posted closer to the release, I would like to take this opportunity to outline our thoughts, as this is a pivotal and often polarizing moment in any OS project history.
For a while, a section of our community has been asking us for a fully supported, enterprise ready version of the Open Source product. In addition to support in the traditional sense, they want accelerated on-boarding, environment configuration validation, full platform support and other support services. These are all services we are keen to offer but are not feasible for our small team.
Additionally, some of the community have been asking for deeper enterprise functionality alongside the open source core. Features like granular access control, sophisticated authentication, high availability, even deep integration with complimentary technology. While we have attempted to answer some of these demands through our extensions program, it has become clear that this approach does not satisfy the requirement in a long term, sustainable way.
We are naturally drawn to the idea of a commercial variant of the product. We see this as a great way of securing the future of Portainer CE (Community Edition, the open source core). Like many before us, we plan to direct the benefits of the commercial product directly into our vision for the open source project. Benefits like bigger dev teams, deep R&D, funds available for Portainer community support. We believe that having a strong commercial option will enable us to continue to develop an absolutely outstanding CE version. In fact, without the support from a commercial version, we worry that developing Portainer will become unsustainable.
This is not new ground. Over the years many OS projects have successfully spun off commercial entities that have allowed OS projects to thrive. Cockroach, Kong, Red Hat have all managed to strike the balance and I'm confident we can too.
So, going forwards, Portainer 2.0 will exist in two variants. The fully Open Source version, with much of the Kubernetes and edge features I mentioned in previous blogs, and a fully supported commercial version which is derived from the open source version, but with additional features designed specifically for enterprise deployments. We will also offer a range of support options including what we are calling "Mission Critical" support, offering 24x7x1hr 'full platform' assistance.
It's a big time for us. We have a bunch of interesting stuff coming up and there is lots going on. But I would like to conclude by underlining a few critical takeaways:
Portainer is at its heart an open source company. While we will be releasing some commercial alternatives, they are based upon the open source codebase and will remain in lockstep with that codebase.
We will not be moving away from our commitment and focus on the open source community and the principles which guide us in that space. We look forward to sharing the journey ahead with you, our community.
That's all for now... keep your eyes peeled for more information on Portainer Business in due course.
Neil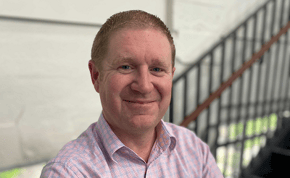 Neil Cresswell, CEO
Neil brings more than twenty years' experience in advanced technology including virtualization, storage and containerization.