Portainer has been working with the Civo team for a while now, and one our earliest joint pieces of work was providing Portainer CE as a marketplace item.
Due to popular request, and off the back of the popularity of our 3 Nodes Free License, we are now pleased to offer Portainer Business on the Civo Marketplace.
This deployment is a BYOL (Bring your own License), but automates the deployment of the Portainer Business Server during Civo Kubernetes Cluster creation (or can be added to any existing Civo Cluster at any time).
To deploy a NEW Kubernetes cluster on Civo, equipped with Portainer Business for management, you can follow the below steps:
1) login to your Civo Account
2) From your dashboard, click "Kubernetes"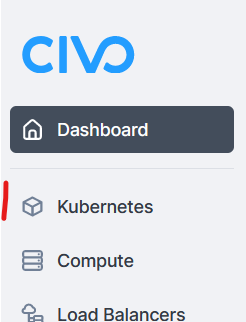 3) Click "Create new cluster"

4) Fill in your Cluster details, and then keep scrolling down to the bottom of the page. Under the "Marketplace" section, choose Portainer, and then select the "Business Edition" option (click the large Portainer box, so that you see a blue tick top right of the box - UX improvement needed there Civo!), then click "Create cluster".
Note that Portainer deploys a Civo Load Balancer, and you will access Portainer via that LB.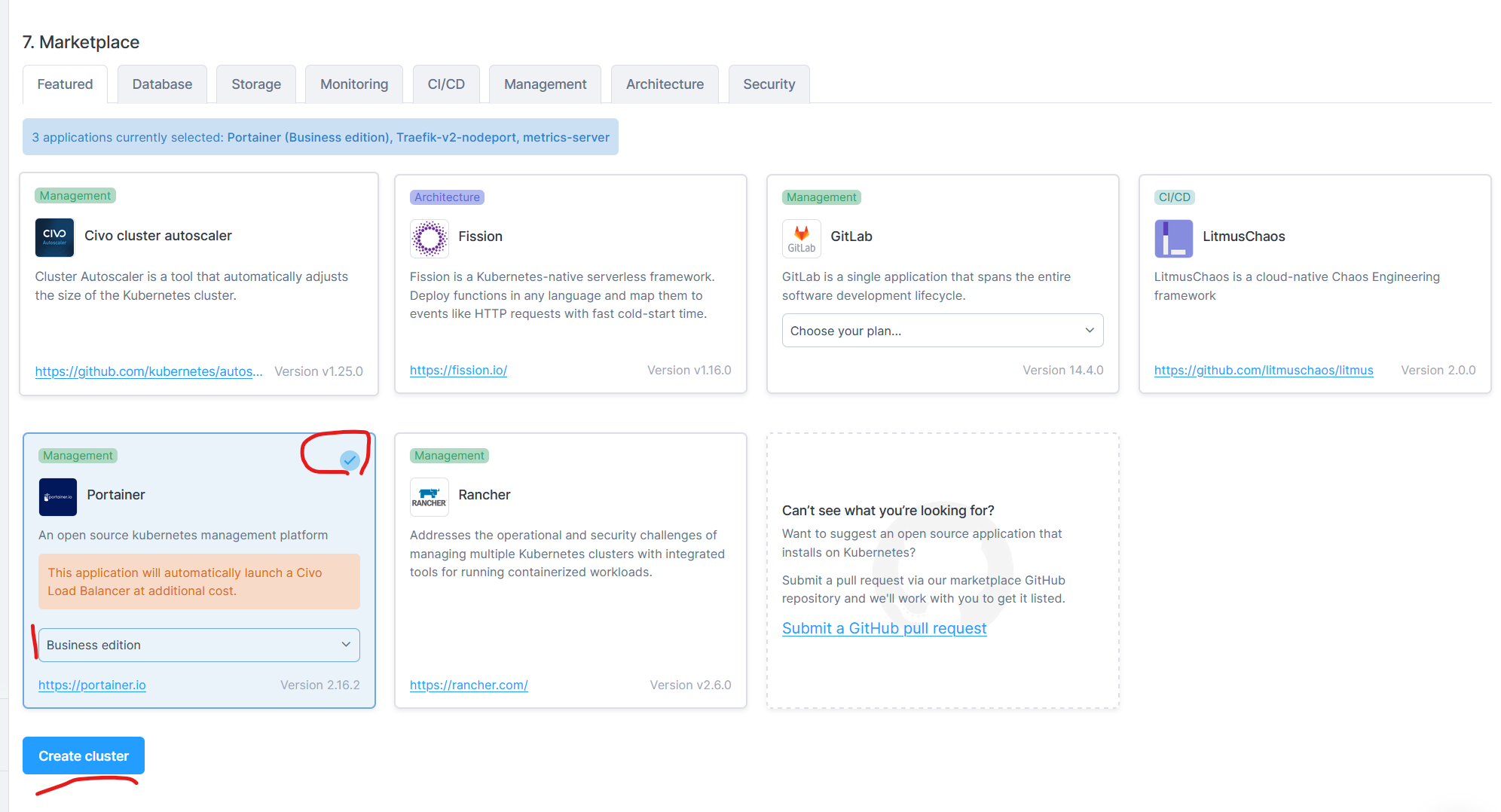 5) Wait for the cluster to be created and Portainer deployed...
6) Click on "Installed Apps" , and see that Portainer is already installed.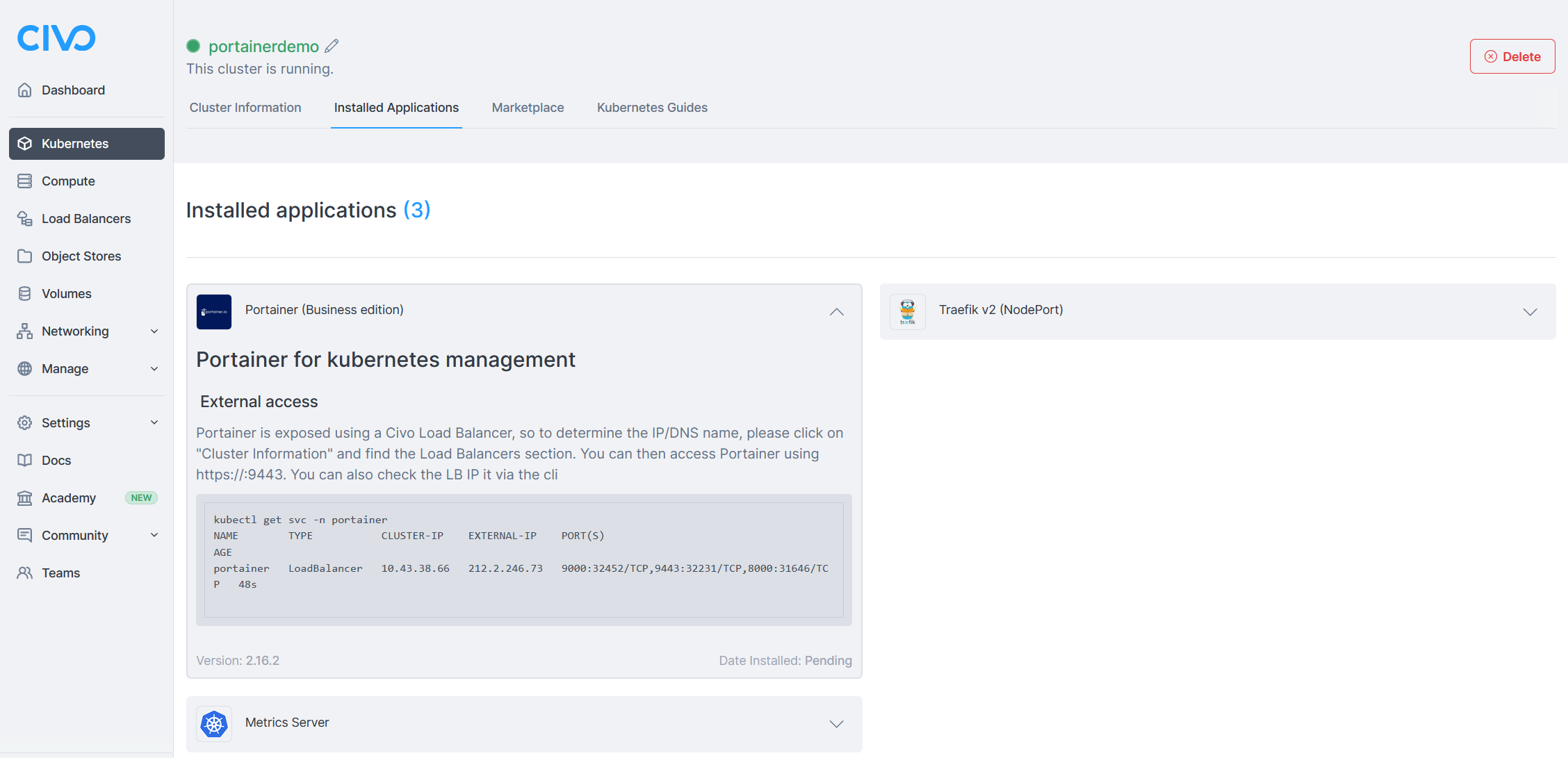 7) To get the IP of the Portainer Instance, go back to Cluster Information page. Use the Public IP address. Also ensure that you have a persistent volume provisioned and ATTACHED (as per picture).. if no PVC is attached, Portainer is not yet ready to use.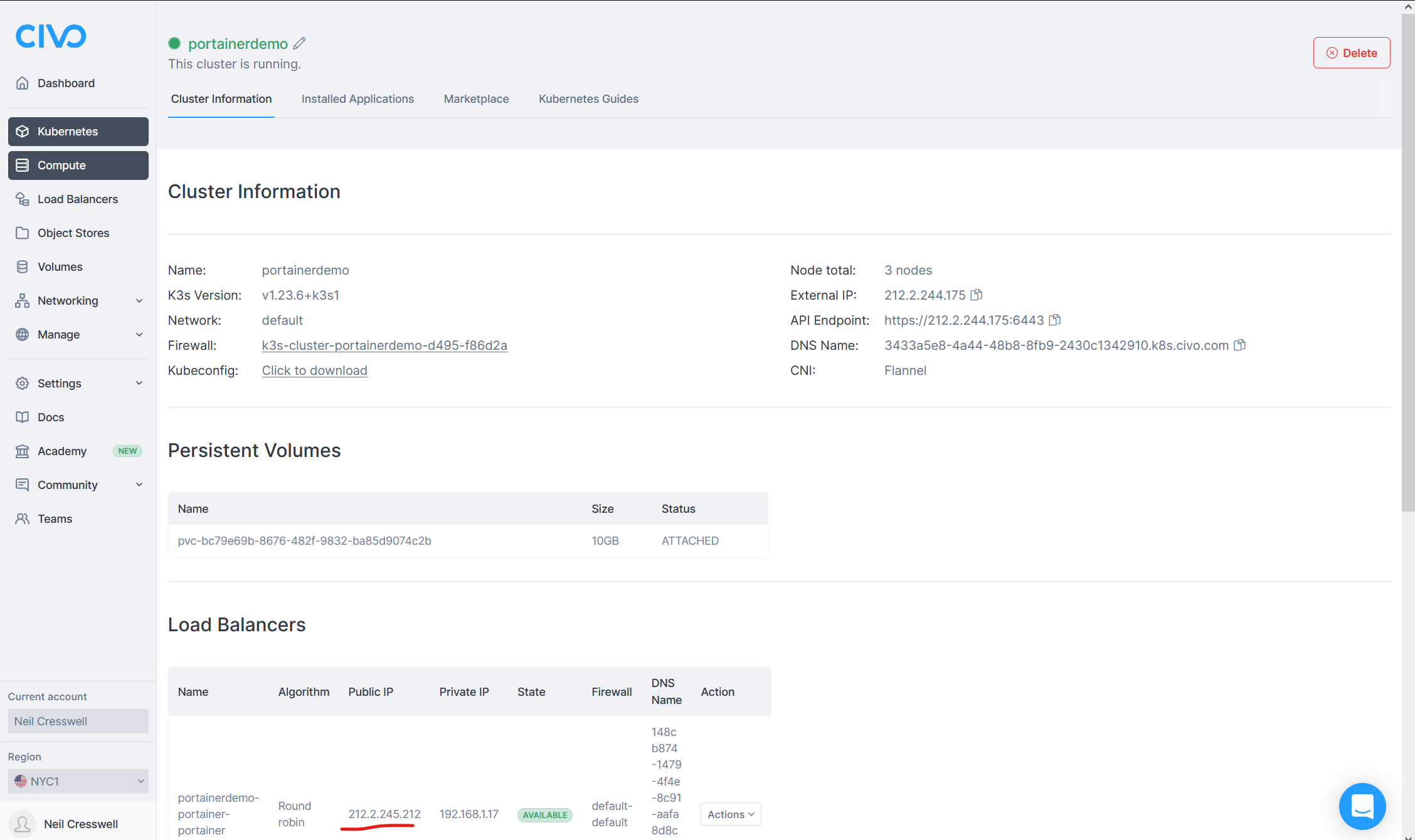 8) To access Portainer, in another browser tab, type in https://<IP>:9443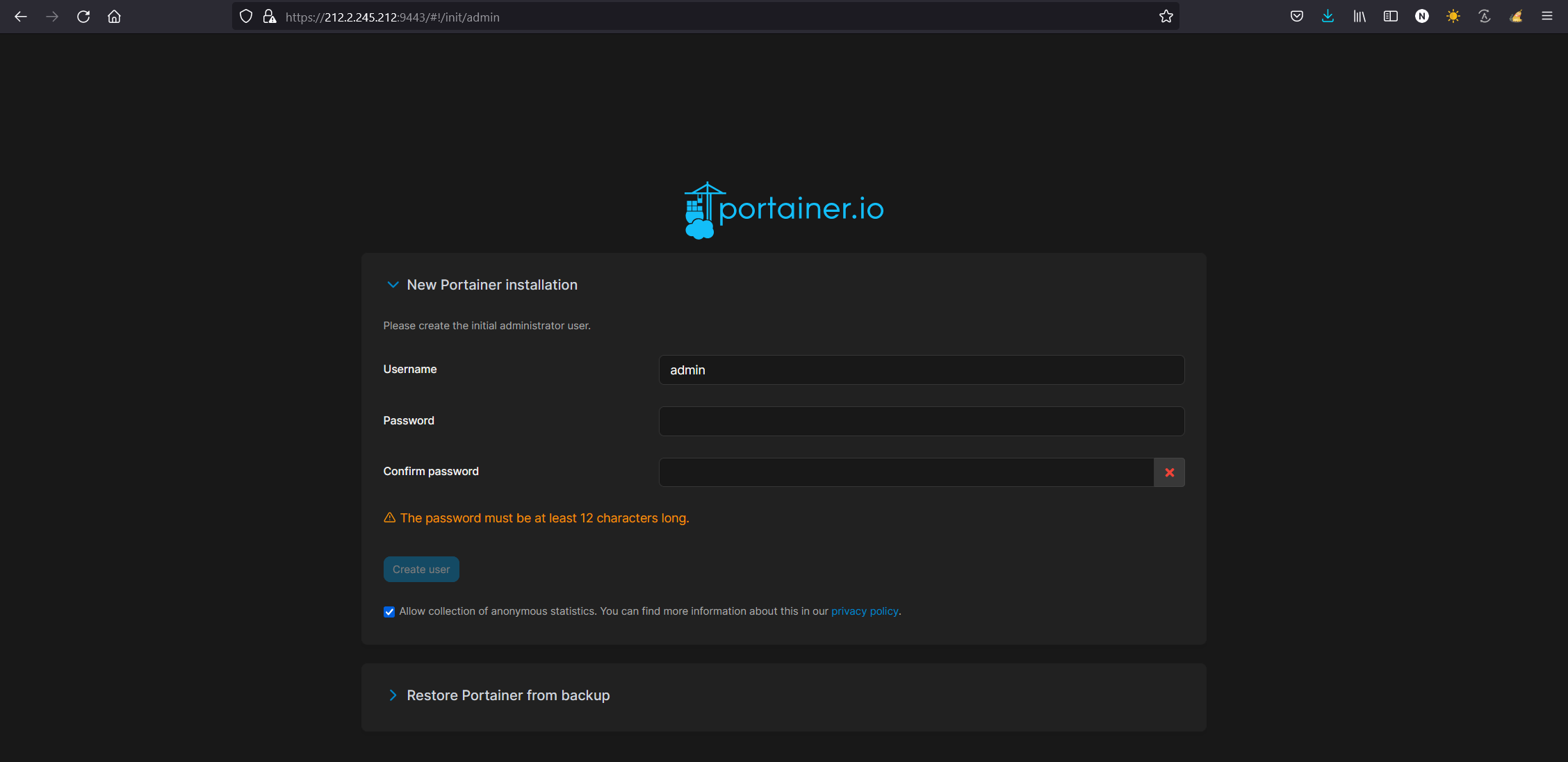 9) Apply your Portainer License (get one from here) and enjoy..
Thanks to the Civo team for helping to get Portainer Business into the marketplace and up and running.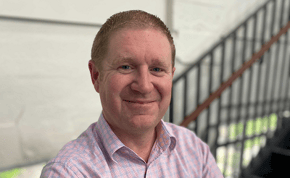 Neil Cresswell, CEO
Neil brings more than twenty years' experience in advanced technology including virtualization, storage and containerization.