November 6-9, Chicago IL
Portainer + Cloud Native Friends 2023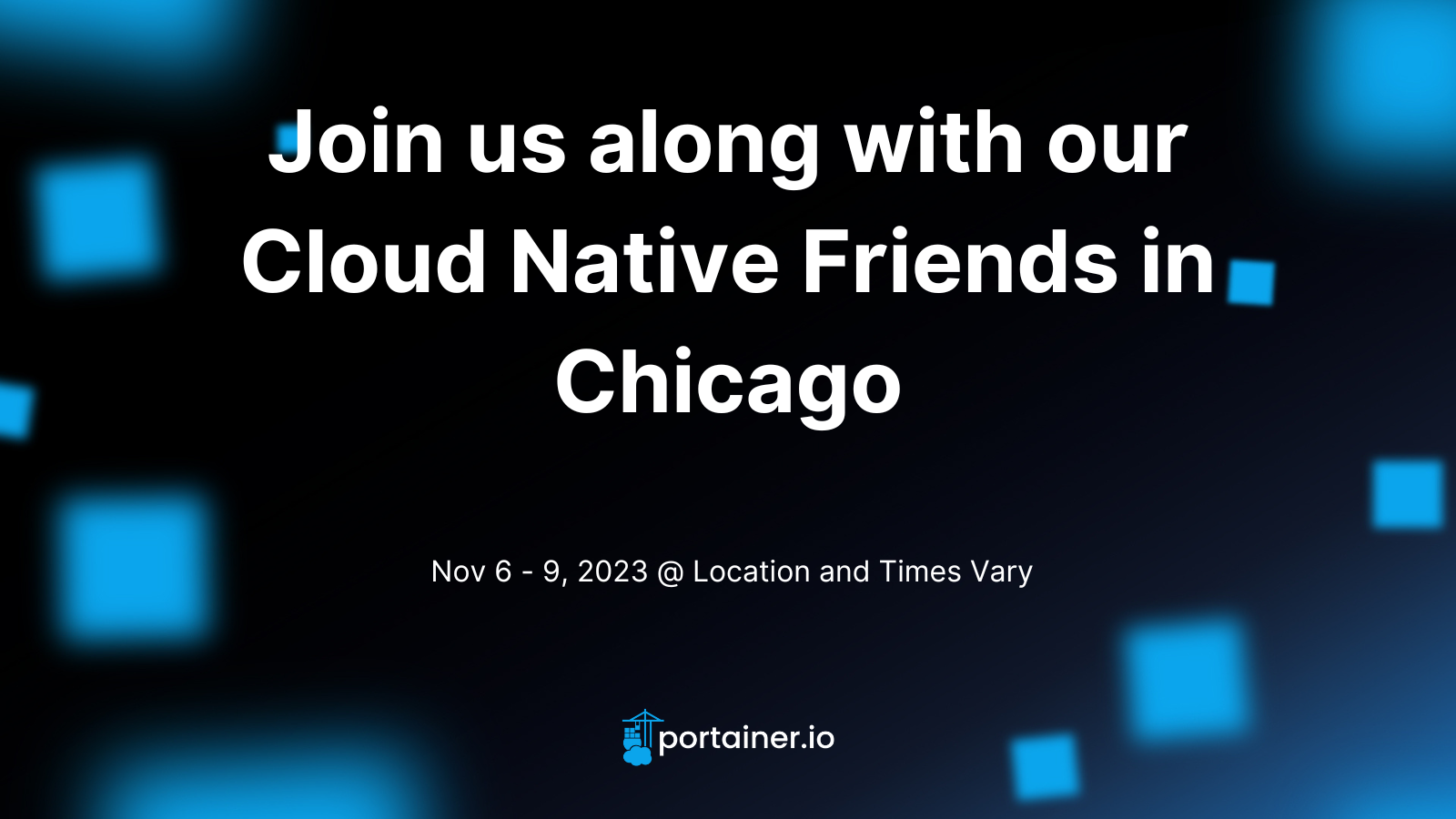 The Portainer team is excited to spend time with the Cloud Native community in Chicago. Below you will find various ways to interact with us, including Hands on training, Partner Demonstrations, Meeting Suite, Networking Lunch, and so much more. And swag! Don't forget the swag!
Meet with the Portainer Team in Chicago
Other ways to connect
Sales Inquiry
Product Demonstration
Partner Discussions
Advocacy and Community Conversation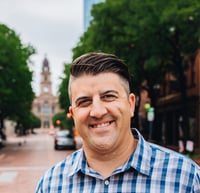 Sean O'Dell
Advocacy and Marketing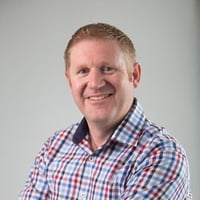 Neil Cresswell
CEO and Co-Founder
Unique Ways Connect and Learn
Hands On Training
k8s the Easy Way
Gather for lunch
Networking Lunch
Kubernetes 2 Docker
k2d Sneak Peek
The Portainer team will provide you with all the infrastructure needed, just bring your laptop along. Additional details can be found below.
Join your peers for a networking lunch. Bring your best practices, questions, tips, and tricks and skip the conference lunch!
Attend a sneak peek session with the Portainer team to review the latest project focusing on delivering Kubernetes without Kubernetes!
Partner Demonstration - Create and Maintain MicroK8s Clusters with Portainer
Stop by the Canonical booth (Booth A2 in Hall F) to see Portainer in action with MicroK8s, the Zero-ops, pure-upstream, and A Kubernetes distribution!
Nov 7 from 3:30 - 5:00 PM

Nov 8 from 3:30 - 5:00 PM

Nov.9 from 10:30 - 11:30 AM
Kubernetes the Easy Way Agenda and Overview
Deploy Portainer on a single node Kubernetes 'management cluster' in Civo
Deploy an "on-prem" 3x Node MicroK8s Cluster (with metrics, MetalLB, OpenEBS)
Deploy a 3 node Kubernetes Cluster in Civo
Configure centralised user access to Portainer by integrating with GH Auth
Configure centralised RBAC policies for the two clusters
Configure Ingresses for the cluster
Define registry access and propagate to the two clusters
Download the kubeconfig file for Portainer, and see the API proxy for the 2x clusters via kubectl, OpenLens, k9s
Configure OPA Gatekeeper and apply recommended security policies
Set Namespace Quotas (CPU, RAM, Disk, LB) and see how they are applied
Create a GitOps Pipeline to deploy an application to the clusters
Triage the application using Portainer
Talk to us about your project
We're here to answer your questions on how Portainer can speed up your adoption of containers today.